What would you do if you happen to catch a fish as transparent or 'see-through' as the image below?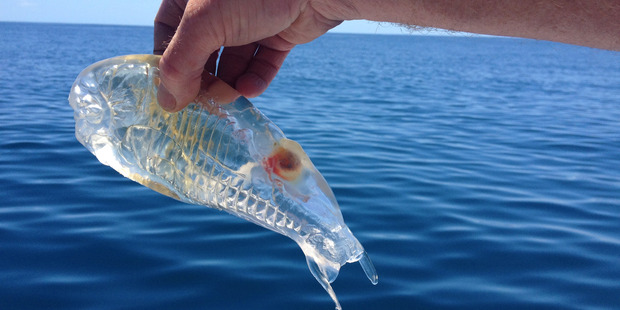 The fish from the image above was caught by Stewart Fraser when he was fishing along Northland's east coast, 70km off the Karikari Peninsula with his two sons. The fish was actually a salp, according to Niwa's primary scientist for biodiversity and biosecurity, Dennis Gordon. It moves by contracting and pumping through the ocean by his gelatinous body.
Indeed an amazing creature. But if I were the one who caught the creature or just say, was one there when the creature was caught, I might just be terribly horrified then and look for more to have them on my ocean-water aquarium — kidding aside.