I personally don't believe on 'lucky charms' and everything else about being 'lucky' coz I know that being 'lucky' is just too subjective to pronounce that you are such. But as what mom said, there's no harm and nothing will be lost if we'll just follow beliefs. And if things go right, we might be 'lucky' then.
Anyways, while thinking of having, or not, new sets of fishes and a big fish aquarium for me here in my new place, a friend reminded me to take note of the lucky number of gold fishes in an aquarium. Though I haven't mentioned to him what fishes I'll be picking at, he, I guess, was just assuming that I'll choosing gold fishes for my new aquarium.
Moreover, it was my first time to hear about certain number of fishes to include in an aquarium, specifically, gold fishes. With my curiosity, I really went back to him, talked and learned more about lucky numbers of gold fishes in an aquarium.
In an aquarium, the lucky number of gold fishes are eight (8) gold fishes and one (1) black gold fish.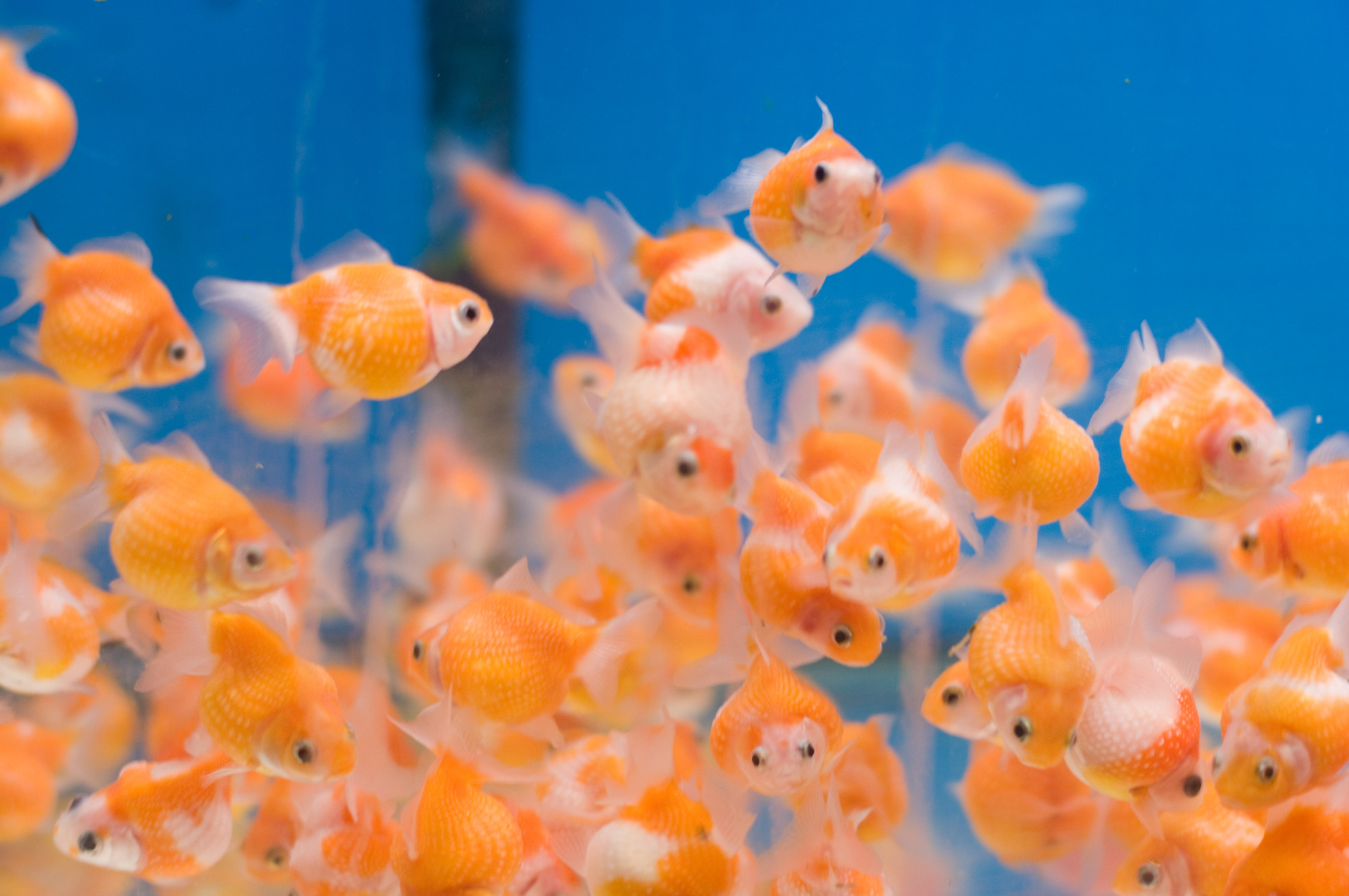 Opps! As mentioned, inside an aquarium, just eight (8) gold fishes; not like the one above. 🙂
That's the black gold fish above. 🙂