I thought M will only shop for merkur razor, but he rather shopped accessories for his flowerhorn fish and aquarium in his office. I didn't believed on him at first not only until he shared some photos of his aquariums via MMS. It's not that I don't trust on him but I just found it weird for him to bring his aquarium from home to his office.
He was actually asking some good ideas from me before on what would be the best aquarium styles he could put up on his office. I browsed over the internet a classy aquarium look and this was what I found.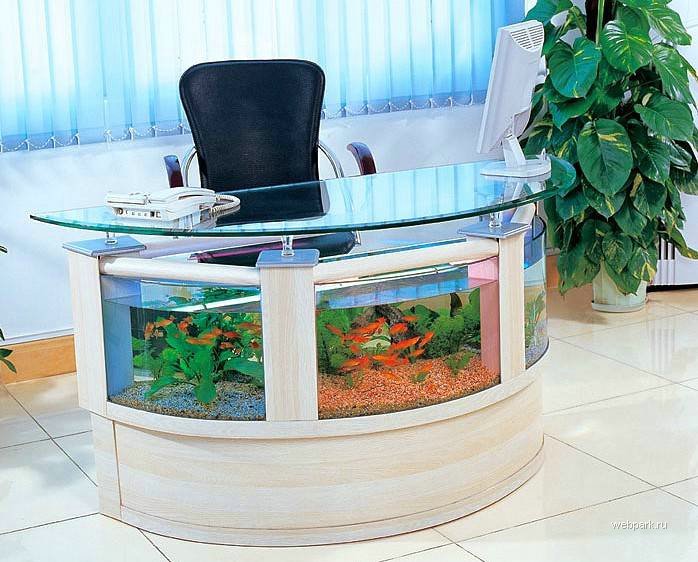 Aquarium Table (image from incrediblespictures.com)
What do you think of the aquarium table above? M just laughed at me when I shared this to him because he found this too classy for him. LOL!