For a long time, I have not been into rearing fishes nor having an aquarium here in our place because of the fact that I really cannot attend to those fishes anymore. Although, my little man really do love having pet fishes, I just always speak to him explaining how to take care of those fish but his mom just cannot. I told him that I prefer to be at his side and take care of him the whole day rather than in those fishes.
But just very recently, along with the upcoming birthday celebration of my son, he always mention to have fish-themed party. I did not say yes nor disagreed because we already had that theme last year, on his 2nd birthday. This time around, I wanted him to have a new birthday theme. So he chose other ideas. But still, he is insisting to have pet fishes at home after seeing from our neighbor an old studio rack being used as an aquarium stand. I haven't seen it myself but our house helper mentioned one time when she and my little man went to our neighbor's house.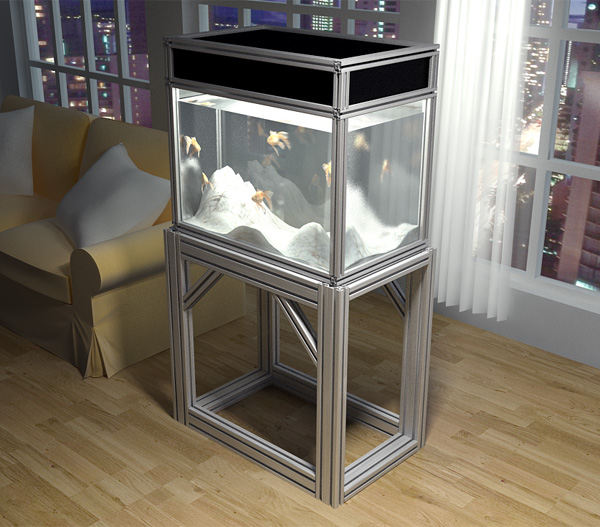 Aquarium Stand
I do not know what should I do but I am certain for now that I won't have an aquarium yet here, even how small that aquarium would be.
*Image is not mine.