When we moved here in our new simple place, there's an old really huge tire. I was at first hesitant to what would be the best thing to do for this. I first thought of throwing this or letting the garbage men pick this up. But a friendly neighbor of ours here suggested to reuse and recycle this tire as a small pond.
What a great idea that was. So here below it is.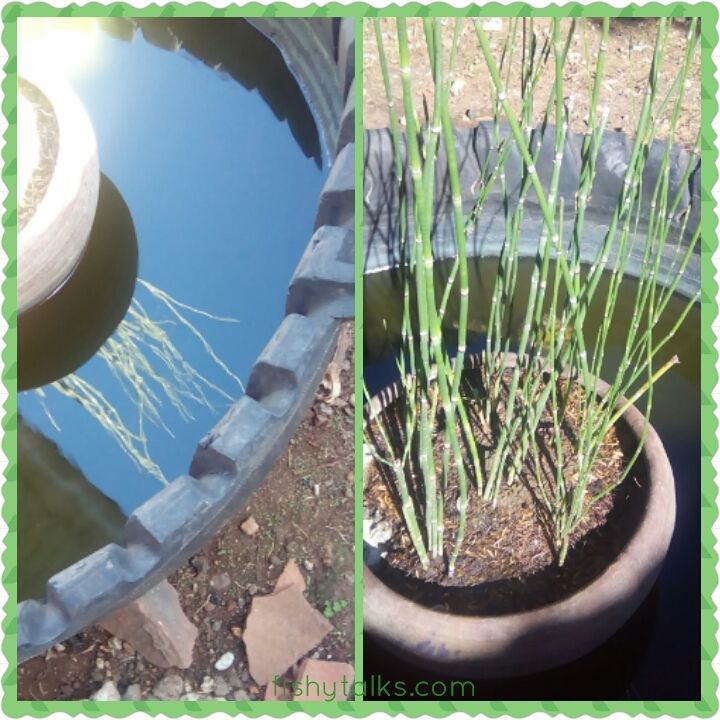 The image above is the huge tire with water and fishes on it. I also placed the potted bamboo plants inside the tire so to add beauty on it.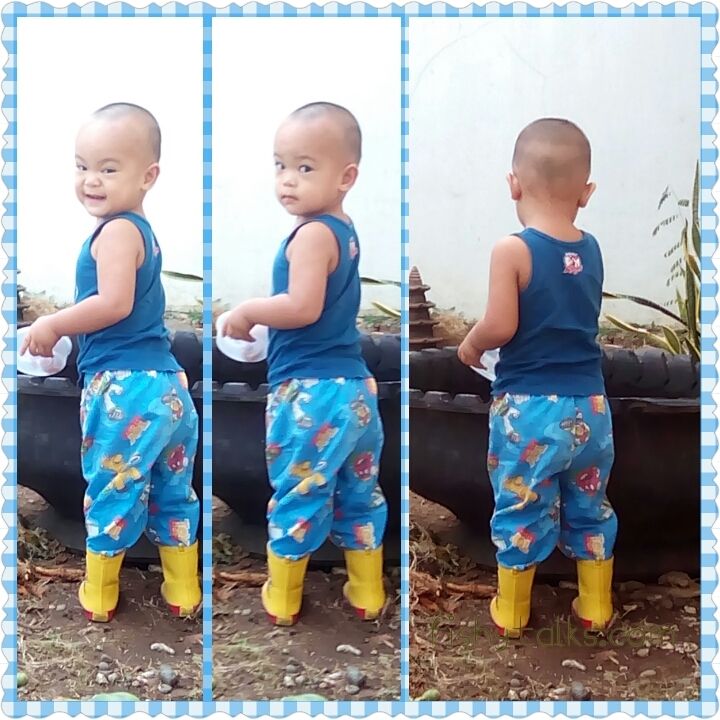 Look here's my little one feeding the fishes. He actually do this every first hour of the morning.